My Blog
Posts for: February, 2020
By Family Dental
February 13, 2020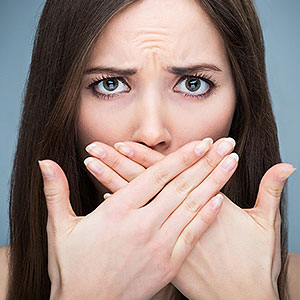 Holistic medicine aims to provide healthcare for the "whole" person. While it's a worthy approach, the term has also been used to advance ideas, including in dentistry, at odds with solid scientific evidence.
Here are 4 "holistic" oral health claims and why you should be wary of them.
Root canals are dangerous. It might be shocking to learn that some claim this routine tooth-saving procedure increases the risk of disease. The claim comes from an early 20th Century belief that leaving a "dead" organ like a root-canaled tooth in the body damages the immune system. The idea, though, has been thoroughly disproved, most recently by a 2013 oral cancer study that found not only no evidence of increased cancer, but an actual decrease in cancer risk following root canal treatment.
X-rays are hazardous. X-rays have improved tooth decay treatment by allowing dentists to detect it at earlier stages. Even so, many advise avoiding X-rays because, as a form of radiation, high levels could damage health. But dentists take great care when x-raying patients, performing them only as needed and at the lowest possible exposure. In fact, people receive less radiation through dental X-rays than from their normal background environment.
Silver fillings are toxic. Known for their strength and stability, dentists have used silver fillings for generations. But now many people are leery of them because it includes mercury, which has been linked to several health problems. Research concludes that there's no cause for alarm, or any need to remove existing fillings: The type of mercury used in amalgam is different from the toxic kind and doesn't pose a health danger.
Fluoride contributes to disease. Nothing has been more beneficial in dental care or more controversial than fluoride. A proven weapon against tooth decay, fluoride has nonetheless been associated with ailments like cancer or Alzheimer's disease. But numerous studies have failed to find any substantial disease link with fluoride except fluorosis, heavy tooth staining due to excess fluoride. Fluorosis, though, doesn't harm the teeth otherwise and is easily prevented by keeping fluoride consumption within acceptable limits.
Each of these supposed "dangers" plays a prominent role in preventing or minimizing dental disease. If you have a concern, please talk with your dentist to get the true facts about them.
If you would like more information on best dental practices, please contact us or schedule an appointment for a consultation. You can also learn more about this topic by reading the Dear Doctor magazine article "Holistic Dentistry: Fads vs. Evidence-Based Practices."
By Family Dental
February 03, 2020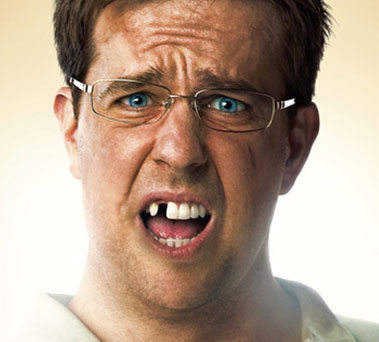 Ed Helms is best known for his role as the self-absorbed, Ivy League sales rep, Andy Bernard, on television's The Office. But to millions of fans he's also Stu, a member of a bachelor trip to Las Vegas in the 2009 movie The Hangover. In it, Stu and his friends wake up from a wild night on the Strip to find some things missing: the groom-to-be, their memories and, for Stu, a front tooth.
In reality, the missing tooth gag wasn't a Hollywood makeup or CGI (computer-generated imagery) trick—it was Ed Helm's actual missing tooth. According to Helms, the front tooth in question never developed and he had obtained a dental implant to replace it. He had the implant crown removed for the Hangover movie and then replaced after filming.
Helms' dental situation isn't that unusual. Although most of the 170 million-plus teeth missing from Americans' mouths are due to disease or trauma, a few happened because the teeth never formed. While most of these congenitally missing teeth are in the back of the mouth, a few, as in Helms' case, involve front teeth in the "smile zone," which can profoundly affect appearance.
Fortunately, people missing undeveloped teeth have several good options to restore their smiles and dental function. The kind of tooth missing could help determine which option to use. For example, a bridge supported by the teeth on either side of the gap might work well if the teeth on either side are in need of crowns.
If the missing tooth happens to be one or both of the lateral incisors (on either side of the centermost teeth), it could be possible to move the canine teeth (the pointy ones, also called eye teeth) to fill the gap. This technique, known as canine substitution, may also require further modification—either by softening the canines' pointed tips, crowning them or applying veneers—to help the repositioned teeth look more natural.
The optimal solution, though, is to replace a missing tooth with a dental implant which then has a lifelike crown attached to it, as Ed Helms did to get his winning smile. Implant-supported replacement teeth are closest to natural teeth in terms of both appearance and function. Implants, though, shouldn't be placed until the jaw has fully developed, usually in early adulthood. A younger person may need a temporary restoration like a bonded bridge or a partial denture until they're ready for an implant.
Whatever the method, there's an effective way to restore missing teeth. Seeing us for an initial exam is the first step toward your own winning smile.
If you would like more information about restoring missing teeth, please contact us or schedule a consultation. To learn more, read the Dear Doctor magazine article "Dental Implants."